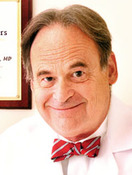 Apr 11, 2016
I am very pleased with my results after seeing Dr Doherty.
Posted By: Kerry O.
---
Oct 22, 2015
Dr. Seckel and his associates are terrific. I'm very pleased with the process and result. Highly recommended.
Posted By: L. V.
---
Jul 29, 2015
Dr. Seckel and his team are the best of the best! I had a wonderful experience during my breast augmentation and the results exceeded my expectations. I have felt more than comfortable throughout the process due to Dr. Seckel's exceptional bedside manner. I'm so glad that I chose Dr. Seckel as my plastic surgeon...thanks to him I couldnt be happier with my results.
Posted By: Katie
---
Jul 24, 2015
Dr. Seckel is amazing! If you are considering plastic surgery, please do yourself a favor and go see him. I am so happy with my new breasts!!!
Posted By: Erin S.
---
Jul 1, 2015
Dr. Seckel is a great doctor and the first time I met him I knew I could trust him. He is very experienced and he knows what he is doing. He chose the right size for me and I am more than happy with my results! I felt very comfortable with him since my first consultation and I love his red bow tie and how he hugged me every time I saw him :) Dr Seckel is a great kind person and if I ever had to get a plastic surgery again, I would definitely choose him.
Posted By: Elza S.
---
Apr 10, 2015
I am extremely pleased with my experience with Dr. Seckel & his staff. From my first consultation, to the day of the operation, all of my questions were answered and my mind was at ease. I had done a fair amount of research regarding breast augmentation prior to my surgery and Dr. Seckel knows his stuff and his experience most definitely shows. He is such a kind man who wants to ensure you are happy with your results. I love my new breasts and HIGHLY reccommend him to anyone considering a breast augmentation.
Posted By: Kara
---
Mar 25, 2015
Dr Seckel is one of the most knowledgeable and caring doctors i have met. All the staff have been very friendly and helpful. I have done consults with other doctors and after seeing Dr Seckel I immediately felt comfortable with entrusting him to do the procedure. So glad i did. I am thrilled with the results!
Posted By: Rena K.
---
Mar 13, 2015
I had breast augmentation performed by Dr. Seckel. At my initial consultation he took time to explain the procedure and the options to me. He is extremely personable and friendly and makes you feel comfortable. The procedure itself went very well and I found all the staff to be very professional and reassuring. I am very happy with the result. I trusted Dr. seckel and he did the absolute best job for me and my body. Highly recommended.
Posted By: Betty B.
---
Mar 13, 2015
My experience with Dr. Seckel was absolutely incredible. He is such an amazing surgeon, and is so caring and compassionate. I had a rhinoplasty performed by him in December 2014 and I couldn't be happier with my results. His staff were so kind and helpful, and involved throughout the entire process. I highly recommend Dr. Seckel to anybody considering cosmetic surgery.
Posted By: Alec C.
---
Oct 10, 2014
I would recommend Dr. Seckel, to anyone thinking of having breast implants. Dr.Seckel answered all my questions addressed all my concerns. I so happy with my results. My breast look and feel amazing. Thank you!
Posted By: Amy A.
---
Sep 17, 2014
I am so happy that I decided to have liposuction done. I am even more happy that I chose Dr. Seckel. He and his team have been so caring and professional. He is not only knowledgeable, his skills are also exceptional. The incisions were so tiny that nobody would notice. I am writing this 4 weeks after surgery and the result is unbelievable. My thighs and arms are now slimmer, no loose skin and no lumps. Very satisfied!!!
Posted By: T L.
---
Sep 5, 2014
Amazing experience! Dr. Seckel is a gifted physician/surgeon. He is extremely knowledgeable and professional, yet maintains a warm and compassionate bedside manner. He truly takes pride in his work. I felt confident in his hands every step of the way. In addition, his staff reflects his professionalism as well as kind demeanor. I feel quite fortunate to have met everyone.
Posted By: Maria P.
---
Sep 5, 2014
Dr seckel,
I am so happy with resolts from my labioplasty, that i cant thank him enouth!
Absolut recomend Dr Seckel for that procedure!!
Posted By: Eh
---
Aug 27, 2014
Dr seckle is a legend! I was very pleased with my surgery they took good care of me. I would recommend him to all my friends.
Posted By: Shanaz Z.
---
Aug 27, 2014
I am absolutely delighted with my face and neck lift and the chin implant. Dr. Seckel is a true master surgeon and an artist who cares deeply about his work and about his patients. I look at least 15 years younger after my procedure and it has only been 2 weeks since my surgery. I am extremely greatful to Dr.Seckel for taking such great care with my procedure and for his attentiot to detial.
Posted By: Francis M.
---
Aug 18, 2014
Dr. Seckle gave me a facelift and lifted my life. He is a professional whom is more interested in his patients good health than the money he could make pumping out barbie dolls. I am barely two weeks post surgery and feel like a movie star. Even my sons cant believe the difference in my appearance and outlook!
Posted By: Kim P.
---
Aug 18, 2014
Dr. Seckel is a master at breast augmentation. I saw him after reading reviews on other sites. After consulting with 3 other doctors, I chose Dr. Seckel due to his technique, his clear communication style, his warm manner, and his amazing staff who put me at ease with my many questions. I could not be happier with my results. The augmentation is extactly what I wanted - natual and a perfect fit for my body. Thank you Dr. Seckel, Christine, Shauna, and the rest of the team!
Posted By: Sue D.
---
Jul 9, 2014
It took me 8 years to make the decision about getting my breast augmentation and I could not be happier with the result. I think it is because i choose the right doctor . Dr. Seckel was wonderful and his staff very friendly and helpful.
Posted By: Dalia B.
---
Jun 11, 2014
Dr Seckel has gone above and beyond in so many ways before, during and after my procedure. He answered my questions and eased my concerns with his knowledge and kindness. I am so happy that I found Boston Plastic Surgery Specialists and huge thank you to Dr Seckel, Dr Doherty and the entire wonderful staff who made me so comfortable! Oh and I absolutely love my breasts, couldn't have asked for anything better!!
Posted By: Alison
---
Apr 14, 2014
Dr. Seckel is a geat physician and has great follow up on procedures. The staff is friendly and helpful.

The only downside is waiting at least 0.5 hr for appointments. Plan on bringing something to do while waiting.
Posted By: SR
---
Mar 14, 2014
Dr. Seckle picked out the perfect size implants for my body, taking into account just what I wanted. I heard such great things about him I came all the way from North Carolina to get my breast augmentation done by the best. His office was very flexible and able to squeeze me in during my spring break. He and his office staff are so warm and friendly, making you feel at home the second you walk into their office. The surgery went flawlessly and I'm having nearly no pain only 3 days post surgery. I am a perfectionist and would definitely recommend him to anyone wanting the best results and a great experience start to finish!!
Posted By: Elana
---
Mar 12, 2014
Both Dr. Seckel & Dr. Doherty exceeded all of my expectation by not only doing a fantastic job with my procedure but also allevviated any and all concerns i had throughout the entire process. By making me feel comfortable and safe i was able to focus on recovery. What i really liked was the fact that the entire office took a personal approach and truly listened.
Posted By: Jennifer M.
---
Nov 18, 2013
Dr. Seckel is an extraordinary surgeon. He is attentive, listens to one's concerns and offers a tailored and individualized approach. He offers the full spectrum of care from surgery to fillers to botox. His results are always natural looking. He is a surgeon with the touch of an artist. One never feels rushed during an office visit. Every question is answered, every procedure or product is fully explained. Recommended with total confidence.
Posted By: Kathleen G.
---
Nov 14, 2013
Dr. Doherty is an amazing Plastic Surgeon. I have had several procedures and am very happy. I have had procedures (filler and neurotoxin) buy over 10 physicians in the Boston area and Dr. Doherty is truly an artist at making you look younger and "not done". No one will know you had anything done you just look more rested, younger and flawless!
Posted By: Bostongirl
---
Nov 13, 2013
Being young, deciding to move forward with a breast reduction was not easy. Dr. Doherty not only guided me through the process, he also made me feel totally and completely comfortable. From my consultation, to my post-opp appointments, Dr. Doherty had incredible amounts of patience and continuously took the time to explain everything to me thoroughly. I had the pleasure of meeting everyone in his office and they all were always so comforting. I am so grateful for Dr. Doherty and the entire team! I am beyond thrilled with the results and owe it all to them!
Posted By: Stephanie L.
---
Nov 13, 2013
I do not have words for how amazing and unreal my experience has been with Dr. Seckel and his team! From start to finish They were very supportive, helpful, and informative. I was never left without answers to all of my questions. He is a stellar surgeon, and pays extra attention to the finite details which is truly what makes him an expert in his field. I'm so happy to have found a gem :) love, love, love my new nose!!!
Posted By: C F.
---
Nov 8, 2013
Dr seckel and staff was awesome through out the experience. I got upper and lower eyelid surgeries in addition to smart lipo on arm. Surgery on face is trickier as you are worried everyday until u r not back to normsl, but lipo on arm was super easy. Dr seckel is very experienced so i was sure of great result, and it seems pretty good at 3 weeks.
Posted By: Imbeautiful
---
Nov 6, 2013
Had a great experence with my surgery.
Posted By: Jolene
---
Nov 6, 2013
Dr.Seckel and Dr. Doherty are extemely caring,respectful, and above all professional. They are out for perfection and want to make sure the patient knows exactly what to expect during every procedure. I would recommend this practice to my family and friends.
Posted By: Kathleen
---
Nov 6, 2013
Dr. seckel is amazing! He takes the time to exain and answer any questions you have. From the time of making my consult appointment to my actual procedure. I knew I was in good hands. Dr. Seckel listened to me and gave me the exact look I was looking for. I couldn't have picked a better doctor. Thank you!
Posted By: Liane O.
---
Nov 4, 2013
I have had multiple procedures done at this office and would recommend Dr Seckel and Dr Doherty and staff, without reservation. I am always so touched that the office remembers me, greets me warmly and never judges. I look forward to coming not only because of the results that i have seen due to their skill, but also because they are such genuinely nice people in the office.

Posted By: Erica
---
Oct 28, 2013
I couldn't be happier with my experience and results from surgery with Dr. Brooke Seckel. I highly recommend you to seek out Dr. Seckel if you are considering having cosmetic surgery. Dr. Seckel and his team are truly amazing, highly experienced, dedicated professionals, and I couldn't be happier. Thanks very much Dr. Seckel!
Posted By: Patient0070
---
Oct 28, 2013
Dr. Seckel and his staff are wonderful! My breasts are absolutely perfect!! I felt comfortable throughout the entire process.
Posted By: Mother T.
---
Oct 21, 2013
Dr. Seckel and his team have been terrific. The level and quality of attention, care, and service have been superior. Team Seckel is truly amazing and I highly recommend them for slim lipo and mini tummy tucks. The pre-surgical, surgical, and post op care exceeded all of my expectations.
Posted By: Happy C.
---
Oct 18, 2013
I sought out a doctor for a breast reductuion (mammaplasty) and was referred to Dr. Sean Doherty to inquire about the procedure, as I was on the fence for many years about any type of surgery. When I met with Dr. Doherty at my consultation I was more than pleased with the level of professionalism from the office staff as soon as I walked in the door, Dr. Doherty was very punctual and spent a LONG time with me explaining everything about the pre-op, the actual surgery, the post-op, any issues that could arise, so i was able to make an educated decision that I was comfortable with and went forward with the surgery. The surgery went perfectly and post-op went as well as I expected because Dr. Doherty had previously explained everything to be expected. I am SO happy with my results, I wish I had done it years ago and I would only recommend going to a high caliber doctor with many years of experience such as Dr. Doherty from Boston Plastic Surgery Specialists!
Posted By: Judy B.
---
Oct 16, 2013
Dr. Seckel and Dr. Doherty are amazing! I have had 3 procedures with them and I am thrilled with the results. I highly recommend them to anyone. They are kind and caring and spent generous time answering all of my questions. I keep coming back because they are the best hands down.
Posted By: Lauren M.
---
Oct 16, 2013
Dr. Seckel preformed a breast augmentation on me 6 weeks ago. I had a wonderfully positive experience throughtout the entire process. From the initial consultation to my six week appointment i have had impecable care and would definately recommend Dr. Seckel to any person wanting to have any type of plastic surgery. I love the way my breasts came out, they are perfect.
Posted By: Laura
---
Oct 16, 2013
As usual it was a very pleasant and painless experience. I have botox and facial fillers 3 times a year and am very pleased with my results. Dr. Doherty is very skilled with injections. i have been a patient of Dr. Seckel since the 80's. I travel 50 miles to get here . As I would not feel comfortable with any others doctors. I have had surgeries performed by Dr. Seckel. He is a skilled experienced surgeon.



Posted By: paula
---
Oct 9, 2013
I love this office, the staff is extremely friendly and very attentive. I recommend dr seckel and dr doherty to all of my friends.
Posted By: Amy P.
---
Dr. Brooke Seckel is a Harvard trained, Board Certified Boston Plastic Surgeon in Massachusetts with over 30 years of experience providing skilled plastic surgery and aesthetic services in an ethical and honest manner to his many Boston Area patients. Dr. Seckel prides himself in treating all patients in a kind, patient and professional way, taking the time to truly understand your goals and aspirations when you seek plastic surgery consultation. Dr. Brooke Seckel served as Chairman of Plastic Surgery at Lahey Clinic for 25 years before entering private practice in 2006. He has achieved many honors for his work in Plastic Surgery including being named Best Plastic Surgeon in Boston by Boston Magazine, Top Surgeons in America and Best Doctors in America.

Dr. Seckel has a special interest in Breast Augmentation, Tummy Tuck, Facelift, Eyelid Surgery, and non-surgical facial rejuvenation.

You will be treated with respect and caring during your visit to Dr. Seckel's practice at Boston Plastic Surgery Specialists as he and all of his staff adhere to the following important mission statement:

Professionalism-all surgeons are certified by the American Board of Plastic Surgery and will always treat you in a respectful, ethical and professional manner.

Experience-36 years of combined experience in cosmetic Plastic Surgery, Medical Anesthetics and Laser Procedures.

Safety-all surgeries are performed in a Hospital or Ambulatory Surgery Center annually certified by the Massachusetts Department of Health and the Joint Commission for Accreditation of Hospitals (JCAHO). Inpatient overnight stay accommodations are available.

Patient Centered Care-the focus of our practice is always on you and your goals. We listen to your concerns and goals and design our procedures to achieve the result that you desire. We do not apply textbook solutions to aesthetic procedures but do our best to individualize our treatments for your unique face, breast, body, or skin concern.

Honesty-trust in your Plastic Surgeon is essential for a successful outcome. At Boston Plastic Surgery Specialists we treat you with honesty and sincerity.
Artistic Sensitivity-the beauty of the human face and form is an artistic ideal. At Boston Plastic Surgery Specialists we combine our artistic intuition and surgical skills with modern plastic surgery techniques to enhance the beauty of the human face, breast, body and skin.

State of the Art Procedures-Boston Plastic Surgery Specialists are nationally and internationally recognized innovators and teachers of Plastic Surgery with teaching appointments at Harvard Medical School and other major Boston area medical institutions. Boston Plastic Surgery Specialists teach at and attend major Plastic Surgery meetings and stay current on the most effective and safest Plastic Surgery procedures to achieve the best possible result for Face, Breast, Body and the Skin Aesthetics.

Dr. Brooke Seckel has offices at The Boston Center at 170 Commonwealth Avenue, Boston 02116 phone number 617-455-2859 and at Emerson Hospital at 131 ORNAC, Concord, Massachusetts 01742 phone number 978-369-4499. Dr. Seckel is on the staff of the Lahey Clinic, Emerson Hospital and the Boston Center for Ambulatory Surgery.
Boston Plastic Surgery Specialists
195 Commonwealth Avenue
Boston, MA 02116
617-455-2859
Get Directions
---
John Cuming Bldg.
131 ORNAC
Suite 700
Concord, MA 01742
978-369-4499
Get Directions
---