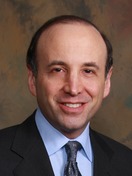 Dr. Bryan G. Forley, M.D., F.A.C.S.
Plastic and Reconstructive Surgery
5.0

/ 5

(

31

Reviews)
Dr. Bryan G. Forley, MD, PC
5 East 82nd Street

New York
,
NY
10028
212-861-3757
Locations (1)
Jul 1, 2016
Thank you for informing me about the Ellipse Nordlys process. After many (about 30!) years of various prescription creams and lotions, long term sun damage and brown spots on my face and arms remained unchanged. Nothing worked. After one Nordlys treatment the spots were vastly improved. After two treatments- completely gone. The change is remarkable and the before and after pictures tell the story. I'm finally inspired to use sunscreen and protect my spot free clear skin. Thank you for the recommendation and also for the excellent care I received from you and your staff.
Posted By: Nancy D.
---
May 19, 2016
I am so pleased with my visit with the most brilliiant, very kind and patient Dr Forley, i felt like i needed a pick me up and i got just that from wonderful Dr brian Forley!Dr forley knew by examining my face and with his skilled eye recommended some filler to soften some lines on my face! What a difference, i am so pleased with the refreshed look and will only trust Dr Forley with my anything done with my face! He is a treasure !
Posted By: Barbara K.
---
May 18, 2016
Dr Forley is an amazing doctor! His knowledge and recomandations are always on point. I think its best to have a consrvative Doctor when it comes to these procedures. He tells me no when, when i ask for a lot of procedures. He also, in gentle in his approach and has a flawless hand. I have had several procedures, including recontructive procedures due to weight loss and some cosmetic. Dr Forley has made a major impact in my life, my body and self confiedence.
Posted By: Aaron
---
May 17, 2016
I have never written a review before, but writing one about Dr. Forley is important to me. He is life changing. Not only is he an incredible sugeon, he is caring, trustworthy and dedicated to every patient. He is honest and to the point and his integrity is unmatched. I have sent many friends to him and all have been thrilled with their results. He is by far the best of the best and I would never go anywhere else.
Posted By: Stefani
---
May 12, 2016
Dr.forely is such a kind man and an artist in the operation room. I had my first prosedure ever with him and im so happy I did! Pre surgery any question I would randomly have after out apoiments he would Kindly email with me. Before my prosedure he made sure all of my questions are anwsered and I felt comfortable with the surgery. His whole office is great, they are all so welcoming and make sure your needs are met! Im beyond happy with the results from my surgery and would come back for any other surgery needs! Great people and great work!!! 100000% in love with my results!!! Thank Dr.forely
Posted By: Dee S.
---
May 3, 2016
Where do I begin? I have been a patient of Dr. Forley's for 18 years now. I lived in NYC and there began a lifetime relationship with a Doctor I trust 1000%. In the beginning I did skin treatments like fraxel and botox but as time went on I wanted more ... yet Dr. Forley discouraged surgery. About 5 years into the relationship he felt i was a "candidate" for a lower lift and we proceeded....and he also did a little to my nose as well. The outcome perfection! Several years later we did the undereyes...perfect once again. Since then we have done ultherapy and botox...its 13 years and my face still looks youthful for my 68 years!!! I have since moved to California and NO ONE touches my face but Dr. Forley. He is an amazing doctor with a caring manner...I adore him and his staff is excellent. There is no one better!!!
Posted By: Carol C.
---
Mar 2, 2016
Superb in every way. I have been a patient for approximately 12 years and have found dr.forley to be incredibly skilled caring and thoroughly professional in every way. I am often in the media and it is important to always look my best dr.forley realizes that a natural look is the best look. I am over 60 and my goal is to look well but appropriate for my age dr.forley understands what makes a surgeon outstanding and i would give him the highest recommendation. In the past i have used some of the more famous members of his profession. No one compares to dr. Forley. His personal attention to detail is unique
Posted By: Lenard L.
---
Jan 15, 2016
I recently had a new procedure done at Dr. Forley's office called Ellipse Nordlys IPL system, a procedure to get rid of the dark spots on my face. I have not had anything done prior to this and my brown spots always bothered me..the procedure was quick with a light sting and heat..really no big deal!!
The Doctor and his staff were very attentive and concerned with my comfort.

There was no redness or swelling or scabs, only little clusters of dark brown spots like coffee grounds. I was told to expect that and makeup covered them.
After a week plus I realized that the spots were fading and within no time they were gone.
It is now 1 month since the procedure..the pictures before and after are amazing..a significant difference..I am THRILLED
With the results!!! A friend even commented that my skin has such a glow!
Thank you Dr.Forley and Staff.
And one more thing:
I decided to have the Ellipse Nordlys procedure done ONLY
Because of my complete confidence in Dr.Forley...
You are the BEST!
Posted By: Iris L.
---
Dec 1, 2015
Dr. Forley did liposuction on my neck last fall. It made a dramatic difference--what a blessing to have pictures without a double chin! He also did some contouring along my jawline that is really pretty; he obviously has a really great eye for aesthetics and terrific skill. I interviewed a couple of doctors before choosing him and went with Dr Forley because he did not over recommend, was very patient and thorough, and was just all around a sraightforward professional focused on the best answer for me. The cost was also reasonable for high quality work. I have seen photos of some women with other doctors with a lot of bruising from this procedure, but mine was minimal, despite the fact that I bruise easily, and I have no visible scar at all. His office staff is courteous and punctual, and I would highly recommend Dr. Forley to anyone as a highly talented, very ethical and kind plastic surgeon.
Posted By: Cali G.
---
Nov 25, 2015
I was so pleased with my results with dr. Fiorley. My results were natural and greater than my expections. He takes time and us very caring. I so highly reccomend him.
Posted By: Linda B.
---
Nov 25, 2015
I've been been a patient of Dr. Forley's for about six years, and he recently introduced me to the Silk Peel treatment-- I'm totally hooked!!! In fact, I scheduled an emergency appointment the day I was leaving for an international flight so that my skin was glowing during my trip!! Satu, who does my treatment, is phenomenal-- she's lovely, super gentle and ensures that I'm comfortbale throughout the entire treatment. Satu also customizes the treatment depending on how my skin feels that day. Dr. Forley's staff are beyond kind and welcoming, and always try their best to accomodate both myself and other family friends that I've referred. Highly recommend!!
Posted By: Eden
---
Nov 17, 2015
I highly recommend Dr. Forley. He is a perfectionist with the eye of an artist. He performed a rhinoplasty on me to remove the bump on my nose that has driven me crazy for years. I was always reluctant to undergo a surgery on my face, but now my only regret is that I put it off for so long. Dr. Forley is a truly skilled surgeon. He removed the bump and left my nose perfectly straight. The end result is so natural and I could not be happier. Further, he and his staff are all so friendly and accomodating. If I ever plan to have any procedure in the future it would undoubtedly be with Dr. Forley!
Posted By: Jenna S.
---
Nov 11, 2015
I highly recommend Dr. Forley. I went in very nervous and not sure what I needed done. I am a 47 year old mother of two who wasnt happy with her stomach hips and thighs. No matter what excersise my problems areas wouldnt change. Dr. Forley gave me a full consultation and discussed the pros and cons of each procedure and what would give the best results. He is also very honest and he will not recommend a procedure if it wont get the results expected. i am very happy with the results and am so happy with how I look. He is very gentle and thorough and i love the fact that he follows up to make sure his work is up to not just my standards but his standards as well.
Posted By: karen P.
---
Oct 4, 2015
My experience with Dr. Forley changed my entire opinion of platic surgery and my entire confidence level in myself! In addition to the high level of expertise and talent, he provides compassion and a genuine human aspect unparalled. He truly cares!! I had researched many other surgeons both in NY and out of state and I orignally went to him for liposuction and breast augmentation. What sold me on him was his professional mannerism and that he told me authentically what I DIDN'T need! Over the past 15 years, I have continued to see him for Botox and skin maintence. Many of my friends and colleagues have chosen him as their plastic surgeon and I have only heard consistent rave reviews!! His staff is fabulous as well. I highly recommend.
Posted By: Katherine B.
---
Sep 24, 2015
I have done breast augmentation with Dr. Forley and I couldn't be happier! I've done a few consultations with other physicians, however could not make a final decision. After I met with Dr. Forley, I scheduled my surgery right on that day! He is very thorough, caring and very talented. He treats patients individually, their needs, concerns . He dedicated a long time to pick the size, shape and the type of implant I want. I'm extremaly happy with the results! My breast look very natural and I love the way they look. His staff is so nice and made me feel like a friend not a patient. I trusted them which made the whole process easy and smooth. Both Nikki and Satu are awesome! Nikki has such a great personality and approach! I am already thinking about some small procedures like botox, acne peels etc. and definately Dr. Forley will the only one I go to. I highly recommend Dr. Forley's office! You will be very happy when you choose them!
Posted By: Aggie K.
---
May 29, 2015
Dr. Forley was an excellent doctor/surgeon. He made me feel extremely comfortable and answered all questions I had along the way. I heard about him from two of my friends who could not stop raving about him and I would not hesitate to recommend him. I am so happy with the outcome of my surgery!
Posted By: Mollie S.
---
Apr 23, 2015
I have been a patient of Dr. Forley's for a few years now getting botox a couple times a year. He always listens to what I'm looking to accomplish without looking to "plastic" and keeping it natural. Late last year i had a Breast Augmentation consultation done... Something i have wanted to do for 20+ years. I had the surgery done April 1st. I can't say enough great things about Dr Forley... He listened to exactly what I wanted and also helped me to set realistic expectations especially bc i wanted to keep a natural look. Mission achieved! My surgery was a breeze. Honestly. He gave me pre-op instructions, pre-op and post op vitamins and most importantly did what he does best as a plastic surgeon. I also love his bedside manner- something that many top Dr.'s lack. Also my sister-in-law was in love with him and his staff for how well they treated her during my surgery while she was hanging out in the office and visiting The Met. Thank you Dr. Forley!
Posted By: Janet O.
---
Apr 13, 2015
I had a wonderful experience with recent eye surgery, and highly recommend Dr. Forley. He was thorough while explaining the different procedures, recovery time and projected results. I did not feel rushed or pressured to make a decision, and am so pleased with the results, as it looks totally natural.
Posted By: Jane D.
---
Mar 11, 2015
I have been a patient of Dr. Forley for many years and have recommended him to all my friends and family for various reasons and different procedures. He has outdone himself time and time again with his expertise and his honesty. A true artist and a consummate professional.
Posted By: Sydney S.
---
Dec 31, 2014
Having Dr. Forley as a surgeon has changed my life. Through his talent, understanding , honest guidance and expert skill he has helped me to look younger and most importantly feel confident! As a 60+ woman "this is as good as it gets"
Posted By: Judith L.
---
Oct 1, 2014
Dr. Forley is an amazing surgeon and I would highly recommend him to anyone. From the very first visit, he made he feel comfortable and at ease. He knew all of the answers to my questions, no matter how silly they sounded. His office is clean and convenient, and his staff is so helpful. After surgery, both Dr. Forley and his staff were continually attentive, either calling me back or responding to my emails within hours. If I choose to have any other procedures, Dr. Forley is my only choice!!
Posted By: Jessica M.
---
Sep 19, 2014
My experience with Dr. Forley has been an amazing one my friends and family all have had incredible results. After breeast-feeding my two children my breast still look amazing i believe it's due to his increddible work. He has ben in practice for 20 years and it shows. I am truly blessed to have found a doctor like him. I highly recommend making a appointment you won't be disappointed.
Posted By: Dirley A.
---
Jul 25, 2014
Dr.Forley has chaned my life for sure. I am 44years old, no one will belive me if i told them... All cause Dr. Forley has been taking care of me for last 10 years
I look so natural and looks 10-15 years younger then my age.
He is so thoughtful and will never make you look done up, give you best care!
I have been sending all of my friends to him, and all of them are very happy with him!!! Love Dr.forley!!!
Posted By: Jade S.
---
Jul 8, 2014
Dr. Froley is a patient and understanding Doctor. He has changed my life with his magical hands. I have had my breasts done by him and could not be happier with my natural appeareance. His staff is just as wonderful as he is. If you are looking to have some type of procedure please consider Dr. Froley. You will have a beautiful result!
Posted By: Joanne
---
Jun 25, 2014
Dr. Forley is a consumate surgeon and artist. His aesthetic sensabilities are evident when you witness the results of his work. He considers each person completely individually; there is no "one size fits all," mentality here. I am thrilled with the results of the work I have had done by Dr. Forley. I was very concerned with looking natural and simply refreshed. I wasn't concerned with looking inappropriately younger. Dr. Forley is masterful. He is also extremely kind and compassionate. His office staff reflects this as well. They are extremely attentive and genuinely caring.
Posted By: Samantha C.
---
Jun 23, 2014
Dr. Forley is an extraordinary surgeon. You will feel comfortable from your first appointment. His results are amazing. He will make you look decades younger but completely natural. I have been going to him for years along with my friends and their friends and relatives. Everyone feels the same way. Dr. Forley's competence and talent are unmatched. He is caring, gentle and extremely knowledgeable.
Posted By: Judith E.
---
May 28, 2014
INCREDIBLE in every way is how I describe Dr. Forley! From your first appointment you will know you have found a doctor who provides all the information you could possibly want, who advises, guides and gives you such wonderfull care all along the way. And of course his skill and the resulting outcomes will make you so glad you chose him. I could not be happier with my brow, face, eye and neck proceedures.
Posted By: Shelley R.
---
May 27, 2014
Dr Forley is one of the finest physicians and surgeons I have ever met. He is smart, forthcoming and is solely focused on my well being and health. He is NOT a surgeon who just wants to "cut" and collect his fees, but rather takes his time to get to know you and really listens to your concerns. Dr. Forley performed surgery on my upper and lower eyelids and did an AMAZING job! I no longer look exhausted and sad all the time but no one can tell that I had the surgery. I would never trust anyone else. Only Dr Forley
Posted By: R S.
---
May 22, 2014
Dr. Forley is an excellent physician. I am very happy with my results and would recommend him 100 percent to my friends and family. He took the time to explain the procedure in detail and made me feel at ease. His staff was just as accommodating as he was.
Posted By: Belinda A.
---
May 21, 2014
Dr. Forley never fails to advise me on all the options prior to the procedure. I continue to come back because I always end up looking better but in the most natural of ways.
Posted By: Jamie D.
---
May 15, 2014
Dr. Forley has made 40+ feel like a decade less. He's patient, thoughtful and really takes the time to understand the look I'm going for. He's conducted a breast lift, tummy tuck, nose reshaping--and I've just tried Ultherapy. I couldn't be happier with my results!!
Posted By: Steph S.
---
Bryan G. Forley, M.D., F.A.C.S. is a board certified plastic surgeon who specializes in aesthetic facial, breast and body contouring surgery. He has been in private practice in Manhattan since 1994.
Dr. Forley is affiliated with the Beth Israel Medical Center, New York Eye & Ear Infirmary, and St. Luke's-Roosevelt Hospital Center. He is a diplomat of the American Board of Plastic Surgery, a member of the American Society of Plastic Surgeons and the American Society for Aesthetic Plastic Surgery, a fellow of the American College of Surgeons, a member of the American Society for Laser Medicine and Surgery, and a fellow of the Royal Society of Medicine. Dr. Forley also serves as the Medical Director of the flagship Elizabeth Arden Red Door Spa on New York's Fifth Avenue.

Dr. Forley graduated from Brown University in 1979 with a degree in Bio-Medical Ethics. He subsequently received his medical degree from the Mount Sinai School of Medicine in 1984 where he was elected to the Alpha Omega Alpha Honor Medical Society. Dr. Forley trained in general surgery at New York University Medical Center and the Mount Sinai Medical Center. He was selected as a Plastic Surgery Research Fellow at the Duke University Medical Center and received a National Institutes of Health Biomedical Research Support Grant awarded through the Duke University Center for the Study of Aging and Human Development. He then completed his residency in plastic surgery at the Saint Francis Memorial Hospital in San Francisco, California.

Dr. Forley pursued additional post-graduate surgical training, including a prestigious and highly coveted fellowship in aesthetic surgery with Dr. Bruce F. Connell in Santa Ana, California. He was also selected for fellowships in the field of craniofacial surgery and the treatment of congenital deformities with internationally renowned plastic surgeons Barry M. Jones, FRCS in London, England and Dr. Daniel Marchac in Paris, France.

A world traveler, Dr. Forley has volunteered his expertise to help children and adults during several surgical expeditions with the Reconstructive Surgery Foundation in the Republic of Palau and the Federated States of Micronesia and in Peru with Interplast.
Dr. Forley was voted one of New York Magazine's 'Best Doctors' of 2012 and a 'Super Doctor' in the 2012 Guide to the Top New York City Physicians. He is also listed annually in the Castle Connolly 'Top Doctors' guide. Dr. Forley has been cited in numerous consumer publications including Vogue, Allure, Time, The New York Times, The Wall Street Journal, The New York Post, Tatler, Men's Health, Business Traveler International, and WebMD. He has published his scientific and clinical research in plastic surgery journals and textbooks, and frequently presents at national and international plastic surgery meetings.

Board Certification

American Board of Plastic Surgery - 1997

Education

A.B. 1979 - Brown University

M.D. 1984 - Mount Sinai School of Medicine

Professional Memberships

The American College of Surgeons
American Society of Plastic Surgeons
American Society for Aesthetic Plastic Surgery
New York Regional Society of Plastic Surgeons
Royal Society of Medicine
American Society for Laser Medicine and Surgery

Hospital Appointments

Beth Israel Medical Center - New York, NY- Clinical Assistant Attending

New York Eye and Ear Infirmary - New York, NY - Adjunct Attending Surgeon

St. Lukee's/Roosevelt Hospital Center - New York, NY - Jr. Assistant Attending
Dr. Bryan G. Forley, MD, PC
5 East 82nd Street
New York, NY 10028
212-861-3757
Get Directions
---