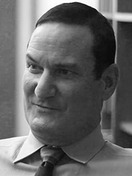 Dr. Douglas Beard, MD
Neurosurgery
4.9

/ 5

(120 Reviews)
Front Range Center for Brain and Spine Surgery
1313 Riverside Ave
Fort Collins
,
CO
80524
970-493-1292
Locations (1)
May 1, 2015
Doug is a great doctor and is a good friend as well. The physical therapy that he prescribed 2years ago worked well. The appointment went really well today and trying an injection on L-3 makes sense to pinpoint where the pain and flairup is coming from. My L-3 was not buldged on the MRI 12 years ago. Doug and your office have done an awesome job.
Posted By: Anonymous
---
---
---
---
Apr 24, 2015
Very satisfied, Wonderful explainations. Very caring & made certain I understood my problem & options.
Posted By: Anonymous
---
---
---
Apr 20, 2015
I appreciated the time he took to talk me through my MRI. I've had several diagnostic visits with other physicians, none of whom did that.
Posted By: Anonymous
---
Apr 1, 2015
Dr. Beard and his staff were beyond kind. I have tried another doctor with no results and I felt Dr. beard not only listened to me, he actually discussed all my options and was very kind!
I finally feel like someone cares about my pain and I will get some relief.


Posted By: Anonymous
---
Mar 26, 2015
Very helpful in explination of problem

Posted By: Anonymous
---
Mar 25, 2015
Gave me answers!

Posted By: Anonymous
---
---
Mar 11, 2015
Dr. Beard was very helpful in explaining the issues related to my lower back pain. He took time to point out problem areas revealed by an MRI, and gave realistic advice on treatment options. The staff was the most helpful and efficient I've experienced with a specialty practice.
Posted By: Anonymous
---
---
Feb 13, 2015
Dr. Beard is very knowledgable. He does an excellent job explaining what my symptoms mean and what diagnostic tests are necessary to collect information and move forward with a treatment plan. I feel that he uses surgery only as a last result if all other treatments have failed. His office staff is very friendly and professional.
Posted By: Anonymous
---
---
Jan 21, 2015
Dr. beard is very informative and honest in regard to the MRI and the treatment i need now and in the future. He is not eager to do more surgery until needed.
Posted By: Anonymous
---
Jan 12, 2015
Dr.Beard was very understanding and explained results to me in a manner at my level.was also willing to help with appoinments closer to home. Thank you.
Posted By: Anonymous
---
Dec 15, 2014
He was very informative in his assessment of my condition and patient with my questions.
Posted By: Anonymous
---
Nov 19, 2014
He was great
Posted By: Anonymous
---
Douglas Beard, M.D., a native of Fort Collins, pursued medicine just as his physician father had before him. After concluding his medical studies at Creighton University in Omaha in 1986, Dr. Beard fulfilled his orthopaedic residency at the University of Nebraska Medical Center in 1991. Dr. Beard took his spine surgery fellowship at Tulane University in New Orleans and Northwestern University School of Medicine in Chicago. He joined the Front Range Center for Brain & Spine Surgery, P.C., in the summer of 2008. Dr. Beard is certified by the American Board of Orthopaedic Surgery.
Front Range Center for Brain and Spine Surgery
1313 Riverside Ave
Fort Collins, CO 80524
970-493-1292
Get Directions
---