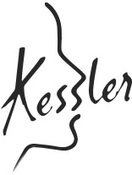 Robert W. Kessler, MD, FACS
Plastic Surgeon
5.0

/ 5

(

19

Reviews)
Robert W. Kessler, MD, FACS
2121 Pacific Coast Hwy
#200

Corona Del Mar
,
CA
92625
(949) 644-6544
Locations (1)
Sep 16, 2014
Dr. Kessler is an amazing surgeon. His work is natural and it is apparent that he genuinely cares for his patients. The office is welcoming, from the moment you walk in and are greeted by Sonia, and finish up your consult with the Nicole. I felt at ease and cared for. I will be referring all of my friends and family!
Posted By: Brooke
---
Sep 16, 2014
Dr.Kessler continues with each Botox treatment to inject the perfect amount. I look natural rather than scared/frozen. Thank you Dr. Kessler!!!
Botox Posted By: K J.
---
Sep 10, 2014
Simply the best! Dr. Kessler is the most genuine and caring doctor. I have always recieved wonderful care and such a great experience. He is fabulous.
Botox Posted By: Bayleigh R.
---
Sep 10, 2014
Dr Kessler is the best! He is always considerate of what we want to have done. The staff is always helpful and professional.

Posted By: Brandy V.
---
Sep 3, 2014
I've been a patient of Dr. Kessler's since 2010 and I can say with complete confidence that he is a wonderful physician and a very kind person. He is so thorough in explaining every step in any procedure you might be looking into. He spends lots of time with you, answers every question, is patient, is genuine, and truly cares about his patients. I have been so impressed with his care and follow-up, including his staff. I wish there were more than 5 stars to give because he and his staff deserve it!
Posted By: WL
---
Aug 9, 2014
I met with several local physicians, and out of all the consultations for my breast augmentation surgery, I felt most comfortable with Dr. Kessler's friendly, candid, and enthusiastic manner.
My post-op results are fantastic, with the subtle, and natural-look I envisioned. Lastly I also enjoyed each of my follow-up appointments, wherein he kindly addressed any concerns I had and gave me reasonable expectations for my short and long-term recovery. I highly recommend Kessler!

Posted By: AB
---
Aug 8, 2014
Dr. Kessler and his staff is amazing!!! Had a great experience and would definately recommend him. I saw 3 different doctors in Newport and after meeting Dr. Kessler, I knew he was the one!
Posted By: Daisy
---
Aug 4, 2014
I am so happy with dr kessler ! He is awesome! He listened to exactly what i wanted and also needed ! I got my boobs done and i wanted a very natural look and was wondered it would look fake! However dr kessler did an awesome job i couldnt be happier i get compliments all the time on how natural they look and people who didnt know i have gotten them done when they find out always say "omg they look so natural and great" thats how i know i choose the right doctor !! I would definetly recommend doctor kessler to anyone!
Posted By: Emily N.
---
Jul 24, 2014
Dr Kessler exceeded my expectations! I am so happy with my facelift results. I even was asked to prove that I was over 65 for my senior citizens discount at an establishment. What is even better is that I look completely natural and don't have that "pulled" look. Everyone is so kind and couteous in his office too. I definately would recommend him to anyone.
Facelift Posted By: Dolores R.
---
Jul 22, 2014
Dr. Kessler has provided amazing results with my procedure. I couldnt be happier. I had many consultaions before choosing Dr. Kessler, and I know i've made the right choice. What made my decesion easier was the warmth of his facility, from his staff, patient coordinator and honesty from Dr. Kessler with choosing the right size that would suit my body well. I also had a few other corrections made that had always been a big concern for myself, and im very VERY happy. I know any other procedures or enhancements that i may consider, Dr. Kessler will be the one to do those for me. Thank You Dr. Kessler and your entire staff. My choice to go forward with my procedure with you has been one I am very happy with! :)
Breast Augmentation Posted By: Joyce M.
---
Jul 21, 2014
Dr. Kessler and his staff are wonderful and truly caring and compassionate about the work and services they provide. I have and will continue to recommend family and friends to the office of Dr. Kessler.
Posted By: Debbie B.
---
Jul 21, 2014
I am very pleased with my results. Dr Kessler is a very good surgeon. My expetience has been very positive.
Breast Lift Posted By: Jan B.
---
Jul 18, 2014
Dr. Kessler is an excellent physician and he really respected my needs and provided different options for me to choose that I was most comfortable. I have already recommended him to my family and friends. His staff is so welcoming and extremely helpful especially if I had any questions.
Posted By: TC
---
Jul 18, 2014
I have been a patient of Dr. Kessler for many years. Dr. Kessler is terrific at recommending the right treatments so i continue to look fresh and healthy, never overdone. I have recommended Dr. Kessler to many of my friends, he is the best!
Posted By: Janet K.
---
Jul 7, 2014
I love Dr Kessler and his staff, so friendly and Dr Kessler is pain free and makes me feel and look fabulous.
Botox Posted By: Paula O.
---
Jul 7, 2014
Dr. Kessler and his staff are wonderful. I recommend him to all my friends and family.
Exilis Posted By: Dawn B.
---
Jul 1, 2014
I love Dr. Kessler! He's the best and his staff is great. Been seeing him for 4 years.
Posted By: Brian W.
---
Jul 1, 2014
Dr.Kessler is amazing and does excellent work! He always makes sure that treatments look natural and runs a friendly and caring office. I would recomend Dr. Kessler 100%!
Dermal Filler Posted By: Melissa S.
---
Jun 27, 2014
Exceptional doctor! I had laser treatment for sun damaged (brown spots and red spots) on my chest, hands and face and I was very impressed and very happy with the results! I will definitely refer him to all of my friends, and, family! Also, I had coolscupting on my stomach and I was very pleased with the results! Dr. Kessler's staff is also wonderful and very warm and caring!
Posted By: Sunshine S.
---
Dr. Robert Kessler performs a diverse range of plastic surgery procedures, allowing him to work with nearly anyone with a concern about their aesthetic appearance. Dr. Kessler is a specialist in tummy tuck in Newport Beach, CA, as well as breast augmentation, facelift, and several other facial rejuvenation and body contouring techniques. He is dual board certified in both general and plastic surgery.
Robert W. Kessler, MD, FACS
2121 Pacific Coast Hwy
#200
Corona Del Mar, CA 92625
(949) 644-6544
Get Directions
---