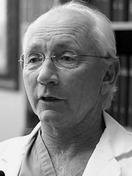 Jun 30, 2016
Fantastic Dr Wirt was the miracle we had been praying for. Thank you so much for the awesome works of healing that you do.
Posted By: Mike J.
---
---
Jun 8, 2016
Dr. Wirt gave me my life back
Posted By: Robert
---
May 9, 2016
What a privilage to meet a surgeon who is totally honest and doesn't push surgery when it is not needed. Great office staff- friendly and professional. Annette
Posted By: Annette S.
---
---
Apr 25, 2016
Dr Wirt is awesome! I had a large herniated disc with horrible sciatic pain. After my surgery I was immediately better and I was pain free within just a few days. Thank you so much for the great care!
Posted By: Nick S.
---
Apr 18, 2016
I was able to be seen for an evaluation right away & further diagnosis. Much appreciated!
Posted By: Rhonda S.
---
Mar 28, 2016
Dr. Tim is always amazing, a one of a kind. I wouldn't trust anyone else with my back. Fort Collins is fortunate to have great surgeons like Dr Wirt & Dr Turner.
Posted By: Frank
---
Mar 24, 2016
It has been nice working with Dr.wirt. He is a direct and straight forward doctor. Staff was always helpful when calling in or working throught insurance issues. Would recommend Dr.wirt to anyone in the future.
Posted By: Brian
---
Mar 16, 2016
Dr. Wirt was very concerned about the status of his patient. He was very knowledgable about his work. He made a very nervous patient feel more at ease to have surgery. I recieved excellent care and treatment.

Slmeyeris@gmail. Com

Posted By: Shelli
---
Feb 24, 2016
Dr wirt is the most amazing doc i have ever had the pleasure of being a patient of. He is very knowledgeable about his field of work, he made me feel very comfortable and he took my fear of surgury away. I would recommend that any one considering back surgery got to front range brain and spune to see Dr Timothy Wirt. His amazing staff will also make u feel right at home from the moment u walk thru the door.
Sincerly Sabrena Cantonwine.
Posted By: Sabrena
---
Feb 3, 2016
Dr wirt was recommended to me as a miracle worker by two former patients. They were right! My back and leg now have no pain, i can sleep at night, and walk normally. Many thanks for helping me back to a normal life again.
Posted By: Ursula
---
Oct 7, 2015
A patient


Posted By: Patient
---
Sep 24, 2015
Dr Wirt is top notch surgeon! He took away my leg pain, and his entire staff has been so professional and supportive. I can't give enough praise. Many thanks. Kathy Dickson

Posted By: Kathy D.
---
Sep 21, 2015
I loved the staff and Dr. Wirt was absolutely the best....i could not have asked for a better Dr.

Posted By: Jeannie
---
Jun 10, 2015
Dr. Wirt is competent, inspires confidence and produces results. He is amazing. I would refer him to anyone.
Posted By: Renee M.
---
---
Feb 16, 2015
Great experience! I will recomend Dr. wirt to anyone in need of a specialist.
Posted By: Kassandra
---
Jan 7, 2015
Dr. Wirt performed a laminectony on my spine. I had immediate relief from the pain in my right leg. At three weeks out from surgery I am fully functional in my routine conditioning and aerobic activities and am looking forward to my renewed quality of life and function. :-). Thank you!!!!!
Posted By: Bob
---
Jan 5, 2015
Dr. Wirt has always been responsive and quick to my assement and treatment needs. He is a very knowledgable and skilled physician. I have referred several people to him. Without his expertise I would be disabled and in pain. I am very thankful for him. Dr. Wirt please never retire!
Posted By: M.
---
Jan 5, 2015
Tim Armstrong, excellent advise, personable, knows what he's doing. Thank you
Posted By: Leah
---
Nov 3, 2014
Dr wirt was able to evaluate my chronic pain and provide a non-surgical alternative that has worked great.
Posted By: Miles
---
Timothy Wirt, M.D., raised in Lansing, Michigan, joined the Front Range Center for Brain & Spine Surgery, P.C. in 1980 after completing his surgical internship and his neurosurgical residency at Vanderbilt University Hospital. He earned his M.D. degree in 1974 from the University of Michigan. Dr. Wirt became a certified member of the American Board of Neurological Surgery in 1982 and a fellow of the American College of Surgeons in 1984.
Front Range Center for Brain and Spine Surgery
1313 Riverside Ave
Fort Collins, CO 80524
970-493-1292
Get Directions
---