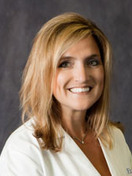 Dr. Ellen A. Janetzke, MD PC
Plastic Surgery
5.0

/ 5

(

17

Reviews)
Ellen A. Janetzke, MD PC
60 West Big Beaver Rd
Suite 100

Bloomfield
,
MI
48304
(248) 220-6760
Locations (1)
Jul 8, 2014
I have been to Dr. Ellen for my second procedure after over 100 pound weight loss. And i can say I absolutely love the skin I am now in and its been years since saying that. Her staff is A1 and always give the warmest of welcome. And Dr. Ellen makes you feel like family and most of all listens to concern and tries her best to make you feel GREAT! I love this team of REMARKABLE women.

Posted By: Syy
---
May 13, 2014
I saw Dr. Ellen for a corrective procedure and could not be more thrilled with my results. Her work is superb! She is friendly and approachable. Her staff is wonderful, too. Everyone makes you feel comfortable. My entire experience was great from start to finish!
Posted By: Sharon S.
---
Feb 7, 2014
Ive been a patient of dr ellens for several years and have had several procedures under her skilled hands. Dr ellen takes the time to make sure i understand the procedure and feel comfortable knowing what to expect from beginning and through the recovery. In addition, she is so kind and i love her staff. I always leave with a smile. Darlene Martin

Posted By: D.M.
---
Nov 22, 2013
I could not be more happy with my experience with Dr Ellen and her staff! They made me feel so welcome, so important, and my surgery went beautifully. I would absolutely recommend Dr Ellen to my loved ones because of how smoothly the whole process went from my first phone call to after surgery care. Thank you Dr Ellen and staff for everything!
Posted By: S.R.
---
Oct 9, 2013
Dr Ellen has changed my life! I had a breast reduction and now able to exercise without being in constant pain and discomfort. My life is forever changed. I could not be happier with my results and constant support along the way. I finished my first half marathon this year and it would not have been possible without Dr Ellen and her caring staff! I highly recommend her!!
Posted By: Lisa
---
Aug 20, 2013
Staff are wonderful! Dr. Ellen is so understanding and approachable. Highly recommend. Patient's concerns are foremost to each of the staff.
Posted By: Shirley
---
Aug 6, 2013
Went to 3 consultations before dr.ellen and after i went to her i knew she was the right doctor. She and her staff made me feel comfortable from the start. After my procedure, dr. Ellen addressed my concerns asap! I could not be any more happy with my procedures. I know i made the right choice especially after hearing other people's horror stories from different doctors. Dr. Ellen makes sure you are satisfied and will do whatever possible to do so. I have recommended her to several friends.

Posted By: Andria
---
Jul 9, 2013
I had a breast reduction done, a little over a year ago. I am thrilled with the entire experience that I had at Dr.Ellen's. My only regret is that I didn't do it years ago.
Posted By: Kate W.
---
Jul 3, 2013
Dr. Ellen and her staff are always willing to go the extra stepsvto make their patients comfortable. I even bring my 93 year old grandmother for botox injections for her headaches. Thank you dr. Ellen!
Posted By: Jenn H.
---
Jun 25, 2013
Dr. Ellen and her staff were wonderful to work with: compassionate, honest, and knowledgeable. My husband and I couldn't recommend her more highly. Don't be afraid to ask pointed, intelligent questions--she will answer them!
Posted By: Karen
---
Jun 21, 2013
So glad to have found dr. Janetzkes office. Had laser. Treatment. And susan is wonderful, talking to you to make sure you are comfortable. This is my second treatment and i eas getting compliments after the first one. Nice to find something that really makes you look better and therefore feel better too.
Posted By: Gail K.
---
Jun 19, 2013
Dr ellen is wonderful and caring. She does a fantastic job. I have been coming to her for almost five years and plan on coming many more years.
Posted By: Pishy
---
Jun 18, 2013
I found Dr. Ellen on the internet, when looking for a Doctor to complete the final stages of my breast reconstruction after breast cancer & a mastectomy. I made an appointment for consultation. When I arrived the staff was warm and friendly, the office was beautiful and comfortable. Dr. Ellen have a gentle, freindly, empathic, understand approach with me as a patient. It's been 6 weeks, and I'm healing well, and getting better daily. My reconstruction looks great! I'm EXTREMELY pleased with the outcome. I'm more CONFIDENT! HAPPY! And my breast is looking AWESOME!
Posted By: Linda
---
Jun 18, 2013
I was very happy with the care and the kindness of the staff. Thank you so much!
Posted By: meghon
---
Jun 18, 2013
Amazing experience. Breast lift and tummy tuck were just
what i expected. Staff is knowledgeable, helpful and caring.
Dr. Ellen is a gem. She listens and you know you are on the same page, no surprises. She is easiily accesdible after hours
should an issue arise. Perhaps more detail to after surgery care
should be explained. Current patient. Slipr
Posted By: Currentpatient
---
Jun 18, 2013
Doctor Ellen is personable, professional, and does fantastic work. She talks you through what she plans on doing, answers all your questions, and makes you feel like you are her only focus. I have had three seperate procedures and they have all exceeded my expectations.
Posted By: Wayne M.
---
Jun 18, 2013
Very articulate and helpful. She answered all of my questions and i am looking forward to my next visit.





Posted By: X
---
Ellen A. Janetzke, MD PC
60 West Big Beaver Rd
Suite 100
Bloomfield , MI 48304
(248) 220-6760
Get Directions
---