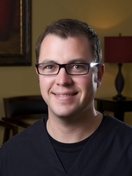 May 5, 2016
Dr. Minns is the BEST in West Texas. He takes his time so you understand everything from start to finish. THANK YOU for helping me gain control of my life in every area! I recommend Dr. Minns and his staff to all that I speak with.
Posted By: T L.
---
Apr 5, 2016
Dr . Minns was a fantastic doctor from start to finish .his bedside manner is so awesome . I couldnt be happier wirh my results . It has been six months since my mommy makeover. Im so happy i finally did it . I highly recommend Dr Minns and his staff .
Breast Augmentation Posted By: Christine F.
---
Mar 25, 2016
I had such am amazing experience with Dr. Minns and staff! They are very nice and made my experience so easy and smooth. I would recommend everyone to him!
Posted By: Heather W.
---
Mar 18, 2016
Dr. Minn's is awesome!
There are no perfect descriptive words to describe my journey through this procedure. I have felt cared for and very much more than just a patient! My life is renewed and the care and concern I receive from every single person in this office empowers me through their smiles, kind words, and true heart felt feelings expressed!
Thank You is not enough
Abdominoplasty Posted By: Melinda W.
---
Jul 14, 2015
Dr Minns and his staff did an amazing job. The best part has been how comfortable everyone made me feel from beginning to end. I would definetly recommend Dr Minns to my family and friends!
Posted By: Leigh B.
---
Apr 23, 2015
I am very happy with results!!!! Dr. Minns and his staff are amazing!!!
Breast Augmentation Posted By: Letrice H.
---
Apr 6, 2015
Dr. Minns and entire staff were amazing to me frommstart to finish. I had a breast augmentation and lift. My procedure scared me in the beggining but after i was so glad I did it and was impressed by my results. I feel my breasts look very natural and look as a 31 one year old should. I would recommend Dr. Minns to anyone and everyone!
Breast Augmentation Posted By: Kellyn T.
---
Nov 7, 2014
Where to begin!
Dr. Minn and his staff are completely amazing! From the day i came in for the initial consult to the post recovery they have made me feel so special, and i know im in great hands. They make u feel as if you are the only patient. After each surgery i recieved flowers and a phone call from the Dr. Minns office to check on me. The phone call was was even more reassuring that i couldnt be in better hands. I have had two procedures a breast augmentation as well as a tummytuck, and i am so happy i had them done here. Not only is the staff amazing I completely love my results and proudly recommend Dr. Minns to anyone. I am a 29 yr. old mother of two, and going to the beach was always part of vacationing for my family, now i proudly wear a two piece swimsuit. I cannot thank them enough, i am finally gaining confidence. I hope this review helps you because other reviews here are what helped me decide Dr. Minns, and i will never use any other Doctor.
Posted By: Bobbie H.
---
Jun 27, 2014
Shanon is a goddess of perfection who truly understands the innate beauty of a woman and how to manifest our desires into physical form. After bouncing between injectors for a subtle lip enhancement, always appalled by the ridiculous results- I discovered Dr. Minns office. I traveled from over 3 hours away, to see her. Shanon revealed that she deeply understands how to bring out the subtle nuances of a woman's beauty- the results were mind-blowingly natural. She truly made me into the bombshell I deserve to be. It has helped my confidence in so many ways, and I am filled with gratitude for their existence. Simply put, I'm a lifer. Shanon is just a transformational poewerhouse. I'm so dedicated to her I travel cross-country to see her from where I now live in California. True genius of delicate artistry is worth it. SO, shut the front door. End your search here. Get prepared: you'll be swooning at her feet the moment you meet her. The amazing results will make you a lifer, too.
Posted By: Anonymous
---
Apr 29, 2014
This was my second visit to Dr. Minns and I have been very pleased with both procedures. Dr. Minns is very down to earth and unassuming in the way he treats patients. No matter how small or large the procedure, he knows it is equally important to the patient. He listens to what the patient wants and is very honest in what is realistic, then delivers. I have been ver pleased with the results of both on my procedures and consider it some of the best reasonably priced money I have ever spent. I am happy to recommed Dr. Minns to anyone who wants to be treated like they are important by a doctor on the road to feeling better about themselves.
Blepharoplasty Posted By: W.s
---
Feb 27, 2014
I am so pleased with my choice of surgeon. In this specialty area, it is so important to have a good working relationship with your doctor. Dr. Minns and his staff are great. They answer any and all questions, never make you feel like you are not in control of your healthcare. Each step in my process was explained and encouraging.
After two children and breastfeeding, my body had been through alot. I feel so much better, no more back and shoulder pain. Clothes fit the way they should. I can't thank them enough for the attention to detail and professionalism.
Mastopexy Posted By: Anissa G.
---
Feb 27, 2014
Dr. Minns and his staff have been absolutely great through the entire process. Every question was answered and I never felt rushed through. My results have been great....look and feel better than I have in years. I can't thank them enough for all the support and work they have put in through the entire process.
Abdominoplasty Posted By: Anissa G.
---
Jan 28, 2014
As soon as I met Dr. Minns I knew he was the plastic surgeon for me. His kind, patient, and thorough manner made me feel at ease every step of this process. I have never looked forward to doctor's appointments but his office is the exception! Him and his staff always make me feel like I am the most important patient.
From the first time I met him I never felt a moments hesitation about going through with this surgery. No pre-surgery jitters or after surgery doubts!
Dr. Minns' attention to detail and his artistic talent are evident in everything he does. From the first consultation to the subsequent follow up visits after surgery. It is obvious that he loves his work and cares about his clients!
It is always a pleasure to spend time with him and his wonderful staff. He has given me new options for my health and a positive outlook on my image. I will forever be grateful for all he has done for me. I thank him from the bottom of my heart!



Breast Reduction Posted By: Donna L.
---
Jan 24, 2014
Our entire experience, start to finish, was beyond our expectations. Dr. Minns staff were all professional, courteous, and friendly, and made us feel part of their family. The entire procedure went like clockwork, with minimal discomfort. We feel you could search this country high and low and not find a better surgeon or staff for your cosmetic needs. Five star rating plus. We would not even consider anyone else.
Posted By: Angela W.
---
Jan 15, 2014
The sun definitely shined on Lubbock the day that Eric and Shannon Minns decided to locate their practice here!! I was fortunate to see them early in their tenure and had the distinct pleasure of the husband/wife team in my consultation. Pretty sure they are too busy to do that routinely any more, but it is great to know that the partner is no more than a room away if needed in a consult or treatment plan!!

I have seen Shanon for skin care issues primarily and have never been anything but delighted - with her and the results!! People tell me I have great looking skin, which is the ultimate compliment to the practice, and I am really old!!!! So, you know what a boost that is to my ego!! Best in Lubbock!!!
Posted By: Pj
---
Jan 3, 2014
Dr. Minns did an amazing job on my breast augemntation ' i feel so confident and happy with my results ! His staff helped me feel comfortable day of my surgery and they were always kind and helpful throughout the experience. Ide say i made a great choice choosing him as my doctor my healing went by fast and i feel a 100% natural and feel even more beautiful today!
Posted By: Gwendoly D.
---
Nov 26, 2013
Great friendly staff they make you feel so comfortable. Shannon is the best ever at injections. Love her!!!
Injections Posted By: Angie C.
---
Nov 26, 2013
My experience with Dr. Minns was fantastic! He and his staff went above and beyond to make me feel comfortable and assure that I was 100% satisfied. They are all very professional and I have recommended them to my family and friends. Excellent work!!
Posted By: Crystal H.
---
Nov 21, 2013
Dr. Minns and his staff are truely amazing! They were extremely helpful and respectful before, during, and after my procedures. Dr. Minns is by far the best plastic surgeon hands down! I would highly recommend him and his staff for anything you are wanting to do.
Multiple Posted By: Shyloh M.
---
Nov 21, 2013
Dr Minns is a very professinal plastic surgeon with a wonderful bedside manner! The procedure went very well and I love the results! The staff is exceptional! I highly recommend Dr Minns for any and all procedures!
Abdominoplasty Posted By: Shelley W.
---
Nov 19, 2013
Dr. Minns and his staff are extreamly helpful and professional. They are very honest and conservative with their recomendations and made me feel safe and confident in my decisions. I have recomended them to numerous friends and each one has been thrilled with their results.
Posted By: Athena B.
---
Nov 11, 2013
After years of struggling with eating disorders and losing over 120 lbs, I was really struggling with self-image and lots of loose skin, Dr. Minns and his amazing staff really impressed me with their compassion and understanding ofnmy situation. I am forever blessed by each of them and amazed at my results!
Abdominoplasty Posted By: Mandy C.
---
Nov 7, 2013
Years of weight gain and loss ruined my self esteem. I now feel comfortable with myself as a person and am proud of the way my body looks in and out of clothes. I would recommend any procedure with Dr Minns because he is a realist and very professional. His office staff always made me feel as if i was appreciated and welcome. I have absolutely no regrets with the doctor i chose. I only wish i would have done it a long time ago!
Other Posted By: Shelley G.
---
Oct 3, 2013
Dr Minns and his staff are absolutly amazing! he takes time to talk to you, answer any questions, and has awesome bedside manner. He is the only plastic surgeon i would ever recommend. Pricing is very reasonable and office very clean. Staff is subpurb!!! 5 stars!!!
Abdominoplasty Posted By: Morgan K.
---
Sep 19, 2013
I had a breast reduction one year ago & I am completely thrilled and pleased with the results. Dr. Minns did a wonderful job and I am 100% satisfied. He is one of the most personable doctors I have had & his staff is so awesome. The office has such a welcoming & inviting atmosphere. I love to visit with them when I come in. I highly recommend Dr. minns for any procedure that you are considering having done because you will be pleasantly suprised with the experience from beginning to end!!!!
Breast Reduction Posted By: Melissa A.
---
Sep 18, 2013
Shannon Minns and Leslie are absolutey wonderful! All the staff are excellent at there jobs! I would never go anywhere else but Dr Minns' office. The difference in my skin since I first walked into their office is AMAZING! My advice is to start with early maintainence and a good skin care routine. You are never too young to start taking care of yourself!
Other Posted By: Becky
---