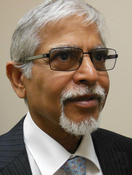 Dr. Gope C Hotchandani, MD
Cosmetic Surgery and Aesthetic Medicine
4.5

/ 5

(

2

Reviews)
Hotchandani Laser, Vein and Cosmetic Surgery
2771 Ramada Way

Green Bay
,
WI
54304
920-497-9996
Locations (2)
Nov 13, 2013
Dr. Hotchandani and his staff are very educated and up to date on all the latest and greatest beauty secrets out there. They made me feel very comfortable. I had a wonderful experience! I feel like a brand new woman....

Posted By: Anonymous
---
Oct 30, 2013
Great Results!
I had Precision Tx, and body-jet lipo done. The results are better than I ever expected. I would recommend Dr. Hotchandani to my friends and family.
Posted By: Anonymous
---
At Hotchandani Laser, Vein & Cosmetic Surgery we strive to provide you with a wide scope of services that are designed to help you enhance your appearance with natural, subtle alterations which produce results that are less overt.

Our medical director Dr. Hotchandani has over 40 years of medical and surgical experience with a board certification in general surgery from 1982 to 2010. He has focused exclusively on aesthetic medicine since 1997, adding cosmetic surgery to the mix in 2006. Dr. Hotchandani is a long standing member of American Academy of Cosmetic Surgery and was awarded the certificate of excellence in cosmetic surgery education in 2011 reflecting his zeal for knowledge and passion for providing the best possible care to his clients.

We're proud to bring the latest in aesthetic medicine to our communities for years, some of the firsts we have been privileged to offer Northeast Wisconsin include:

-Smartlipo MPX and TRIPLEX
-The painless and effective VelaShape body sculpting technology
-Skin architecture improving ProFractional skin tightening -SkinTyte technology from Sciton, Inc.
-Collagen building wrinkle filler Radiesse (the magic ingredient is you) and remain the top injector in the area
-High volume wrinkle filler Sculptra
-Longest lasting wrinkle filler Artefill
-Among the very first to perform VNUS closure
-Laser Endovenous Ablation (an improvement on VNUS)
-Thermage skin tightening technology.
-Ultherapy the only FDA approved non surgical face and neck lift.
-Exilis, the Best noninvasive skin tightening and fat reduction technology.
-Cellulaze, FDA approved long term solution for cellulite, which affects over 70% of the female population.
-MiraDry the first and only FDA cleared non invasive device for the treatment of excessive underarm sweat- this provides a lasting solution compared to our other temporary treatment using BOTOX.

Hotchandani Laser, Vein and Cosmetic Surgery
2771 Ramada Way
Green Bay, WI 54304
920-497-9996
Get Directions
---
Hotchandani Laser, Vein and Cosmetic Surgery
650 West Ridgeview Drive
Appleton, WI 54911
920-738-6666
Get Directions
---